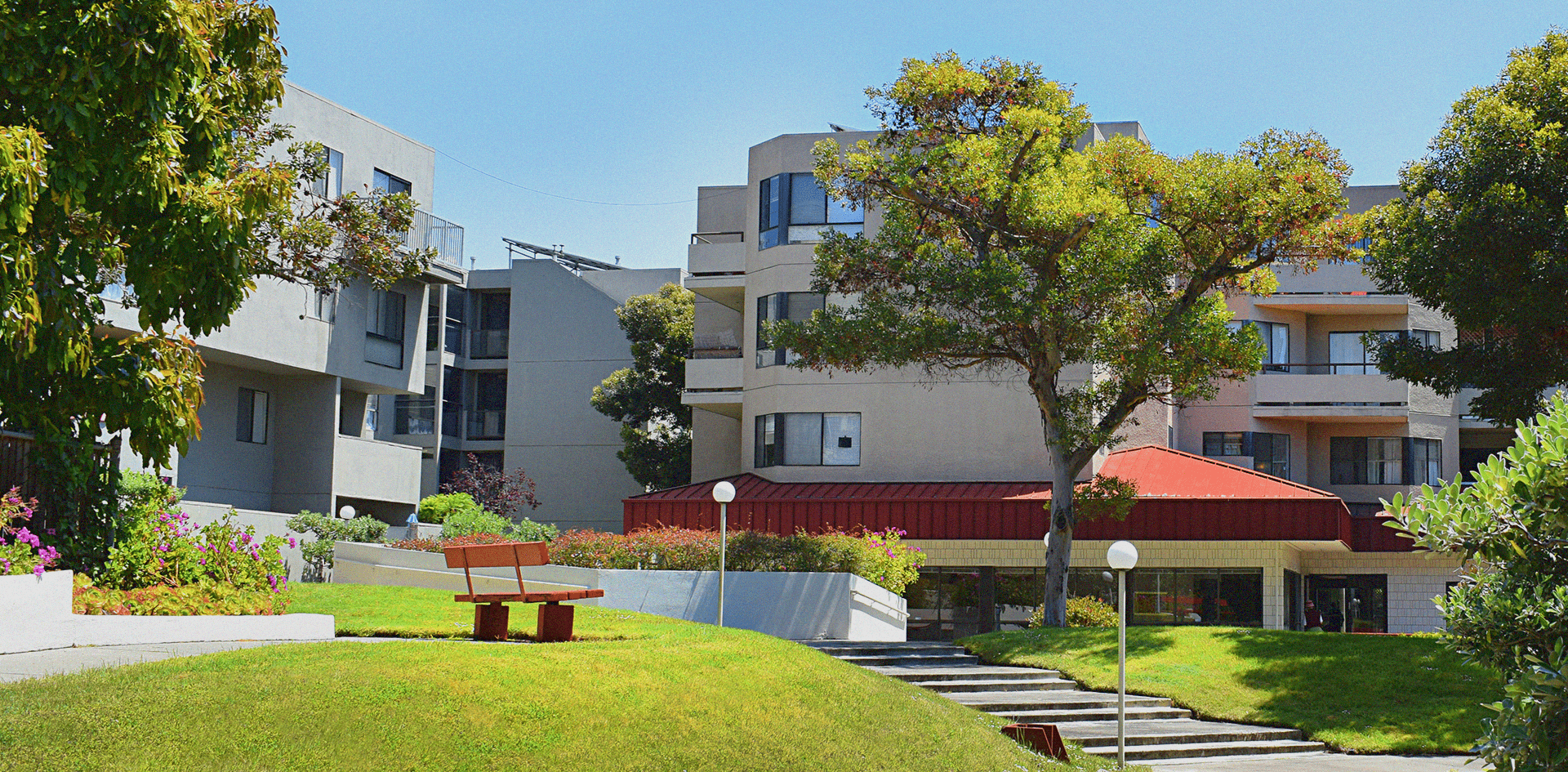 Contact an Agent!
Office: 415-922-4770
TTY: 800-735-2922
One of our friendly staff will be most happy to assist you.
JONES MEMORIAL HOMES
Giving seniors a welcoming space to inspire mind, body and spirit.
Learn more At Jones Memorial Homes our goal is to give seniors the choices they need to live well. We strive for our residents to be active, healthy members of their community, to support our resident's independence, their character, and their lifestyle.
Encouraging independent living, Jones Memorial Homes wants residents to exercise control over their own day within the safety and security of a clean, well-managed diverse community. Jones Memorial I, II, and III are all located in a 2 block radius. Jones Memorial Homes offers many attractions and amenities both on and off-site.
We have a staff of full-time professionals on hand to assist our residents.
If you require any further information please do not hesitate to contact us!
One of our friendly staff will be most happy to assist you.
Office: 415-922-4770, TTY: 800-735-2922.
NOTIFICATION OF NONDISCRIMINATION ON THE BASIS OF DISABILITY STATUS
Alton Management Corporation, the managing entity representing the owners, does not discriminate on the basis of disability status in the admission or access
to, or treatment or employment in, its federally assisted programs and activities. The person named below has been designated to coordinate compliance with the nondiscrimination requirements contained in the Department of Housing and Urban Developments regulations implementing Section 504 (24 CFR, part 8 dated June 2, 1988).
Ms. Fatima Hutton, 504 Coordinator
Alton Management Corporation
7532 MacArthur Boulevard
Oakland, CA 94605
Telephone: (510) 663-0177, extension 122
TTY: (800) 735-2922