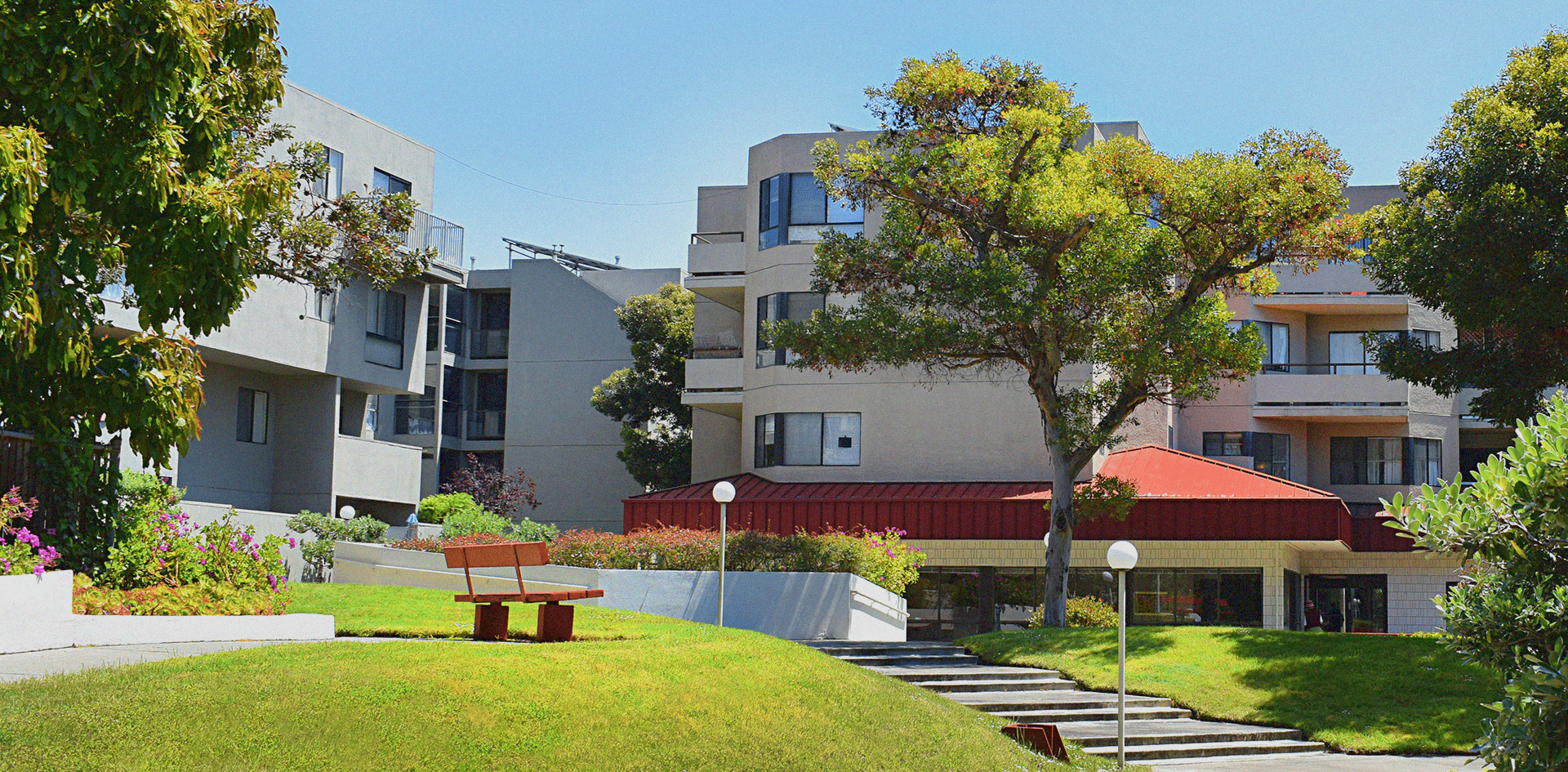 Contact an Agent!
Office: 415-922-4770
TTY: 800-735-2922
One of our friendly staff will be most happy to assist you.
JONES MEMORIAL HOMES
Giving seniors a welcoming space to inspire mind, body and spirit.
Learn more Jones Memorial Homes is a 501c3 senior living community that prioritizes providing choices and independence to its residents, enabling them to lead active and healthy lives within a safe and well-managed environment. The community consists of Jones Memorial I, II, and III, all conveniently located within a 2-block radius.
Key features and goals of Jones Memorial Homes include:
Independent Living: Residents are encouraged to have control over their daily activities, allowing them to make choices that suit their preferences and lifestyle.
Community Involvement: Residents are seen as valuable members of the wider community, promoting social engagement and connections.
Safety and Security: The well-being of the residents is a top priority, ensuring that they feel secure and protected within the community.
Clean and Well-Managed Environment: The facilities are maintained to high standards to provide a comfortable and pleasant living experience.
Diversity: The community embraces diversity, ensuring an inclusive and welcoming environment for residents from various backgrounds.
On-Site Attractions and Amenities: Jones Memorial Homes offers a range of amenities and activities within the community itself, providing convenient access to services and opportunities for socialization.
Off-Site Amenities: In addition to on-site facilities, residents can benefit from nearby attractions and amenities within the surrounding area.
Overall, Jones Memorial Homes is committed to promoting the well-being of its senior residents, supporting their independence, character, and preferred lifestyle while fostering a sense of community and belonging.
We have a staff of full-time professionals on hand to assist our residents.
If you require any further information please do not hesitate to contact us!
One of our friendly staff will be most happy to assist you.
Office: 415-922-4770, TTY: 800-735-2922.
NOTIFICATION OF NONDISCRIMINATION ON THE BASIS OF DISABILITY STATUS
Alton Management Corporation, the managing entity representing the owners, does not discriminate on the basis of disability status in the admission or access to, or treatment or employment in, its federally assisted programs and activities. The person named below has been designated to coordinate compliance with the nondiscrimination requirements contained in the Department of Housing and Urban Developments regulations implementing Section 504 (24 CFR, part 8 dated June 2, 1988).
Ms. Fatima Hutton, 504 Coordinator
Alton Management Corporation
7532 MacArthur Boulevard
Oakland, CA 94605
Telephone: (510) 663-0177, extension 122
TTY: (800) 735-2922